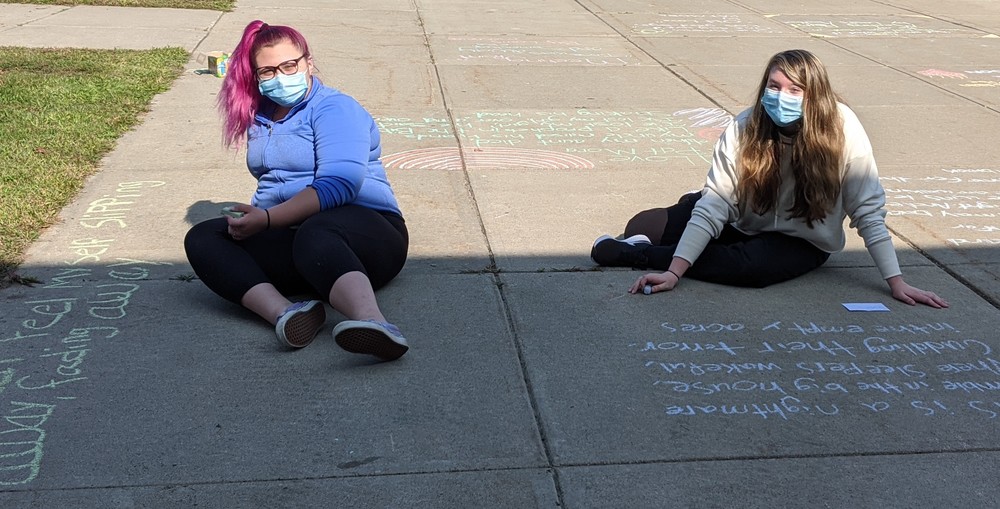 Sidewalk Poetry
Osama Mustafa
Monday, September 28, 2020
Each year, Ms. Alam's ELA classes participate in a Sidewalk Poetry event. Students use colored chalk to share one or two lines of poetry (from a published poet). Prior to sharing their chosen lines on the sidewalk in front of the GHS school building, students share their lines in class via our Google Classroom page, editing where needed, and then offer their rationale as to why they chose the lines that they did.
Each year, the students love sharing their lines and it turns into quite a memorable day. This year, we enjoyed two days - one for Huskies and the second for Dragons.
This year, all-remote students also participated at home. They had the option to write their lines on the sidewalk at home, however, all remote students were asked to share their lines on a document so that the students, too, could experience how meaningful it is to share and reflect on some of the best poetic lines ever written.
Ms. Alam would like to commend all of her students for their efforts! She is proud of all who participated this year.