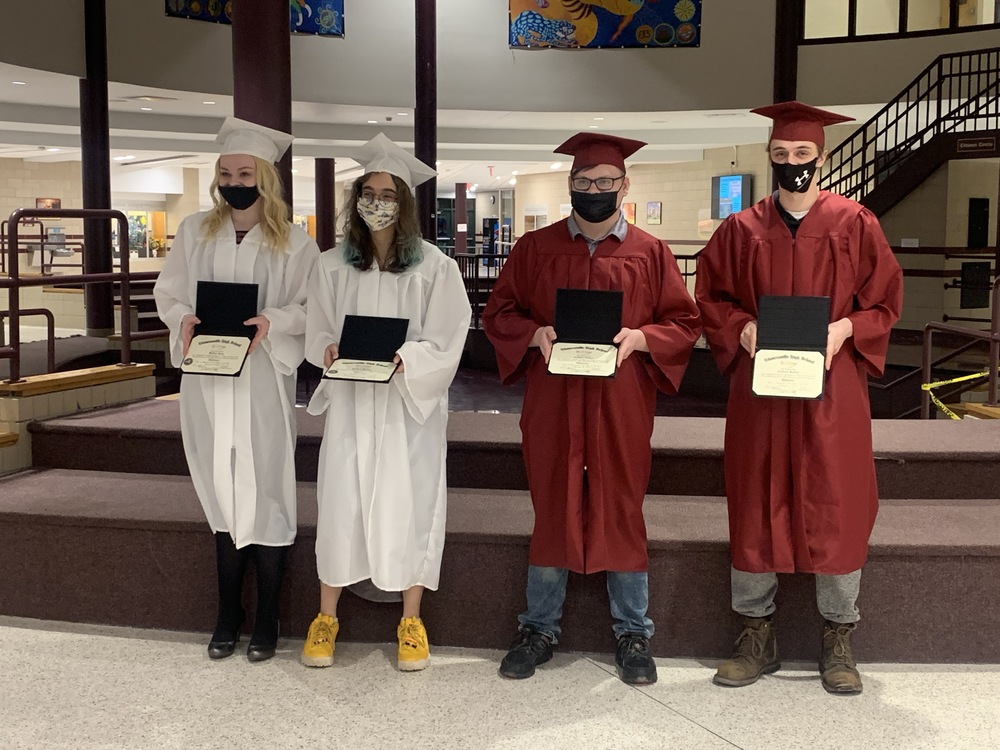 Today we congratulate our January Graduates!!
Osama Mustafa
Tuesday, March 09, 2021
I would like to personally congratulate the newest members to the class of 2020, as well as their family members. We all know success does not happen in isolation and I commend these families for their perseverance, commitment and dedication to education. Good Luck graduates from the entire Gloversville High School faculty!! We know you are going to great things with your future!
-Dr. Richard Demallie

Congratulations!
Zachary Earley
Hadley King
Zackary Kinney
Jessica Mooney